8000 kilometers
500 Yatris
70 Facilitators
15 days
15 Role Models
12 Cities
Started my journey from Chennai on december 22nd and here I am writing this post on Jan 8, 2018 from Chatrapathi Shivaji Terminus, Mumbai. 17 days passed in a blink of an eye with so many experiences, memories and things to ponder upon, atleast for next couple of months.
India is a diverse country
Read that line in books is 1 thing and experiencing it is totally another thing. I had just a very minimal glimpse of this diversity in past 17 days and this is too overwhelming for me to comprehend. Need time to process. Big thanks to Jagriti for giving this to us. And I couldnt thank Venkat enough for referring me to Jagriti on the first day of our talk.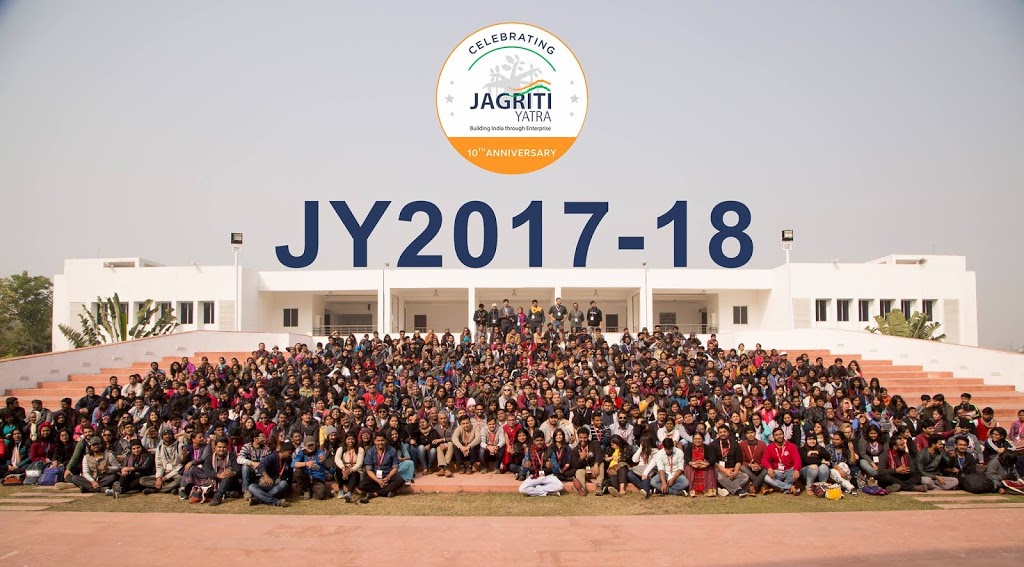 Supporting each other in the grand vision
Met so many Problem solvers, Innovators, Creative and Unique souls. Also there were many students who are turbo boosted to do something. Only time will tell how many will keep in touch in the long run. But more than that, I think supporting among ourselves anytime, anywhere in the grand vision of Building India through Enterprise is what matters the most.
Once a Yatri, Always a Yatri
Dear Yatris (from any batch for that matter), Feel free to reach out to me anytime for any support in the Grand vision. I will definitely support, if its in my capacity.
About my Roadmap
With a grand vision of making a Social network that connects all Problem solvers in the world, I am now super pushed to make it come LIVE ASAP. 2017 was a year of mistakes and learning. 2018 will be a year of Productive output with SUPER NARROW FOCUS.
Decided to pen out the very rough 3 year roadmap in my mind soon. Expect in a month.
Posting my everyday Jagriti Yatra experiences in my blog as well. Posts so far.
Day 14 – Yet to come
Day 15 – Yet to come
Other Blogs on Jagriti Yatra 2017 and Related interesting links
PS: Missed posting 10 days Sadhana forest experience, 4 days Chennai floods, 8 days 800 kms Thozhan Cycling awareness drive. But atleast covered this one!
Protest is important, but
building is far more important.
Let's build India through Enterprise
—
Shashank Mani Tripathi
Chairman, Jagriti