As always it's a loaded morning with `Big bang kit` support, Auditor visit for RoC filing. Finished the works and hurried to Chennai central to catch the Mumbai train, just at the right time.
Photo album link – Day 0 – Will be updated once I reach Chennai or get good Wifi
27 hours to go to Mumbai
Wow. Off from all works. Only couple of things in my mind.
Start reading `Master Bitcoin` book by Thala Andreas Antonopolous.
Read Jagriti Yatra Welcome note, Handbook properly to see If I prepared good enough.
Have loads and loads and loads of sleep 😀
Because of my recent crypto obsession, I started with Bitcoin book. A day quickly passed and I reached Chatrapathi Shivaji Maharaji Railway (CSMR) Station, checking all above 3 points, completing 3 chapters of Mastering Bitcoin. Through Yatra FB group, I got connected with Vinodh Rajah who is also joining from Tamilnadu.
Dharavi – World's 3rd largest slum
Reached Mumbai around 3PM. I put my big baggage in Cloak room and bought a local train ticket to Dadar station. The plan is to visit Dharavi, which is
India'a largest and
World's 3rd largest slum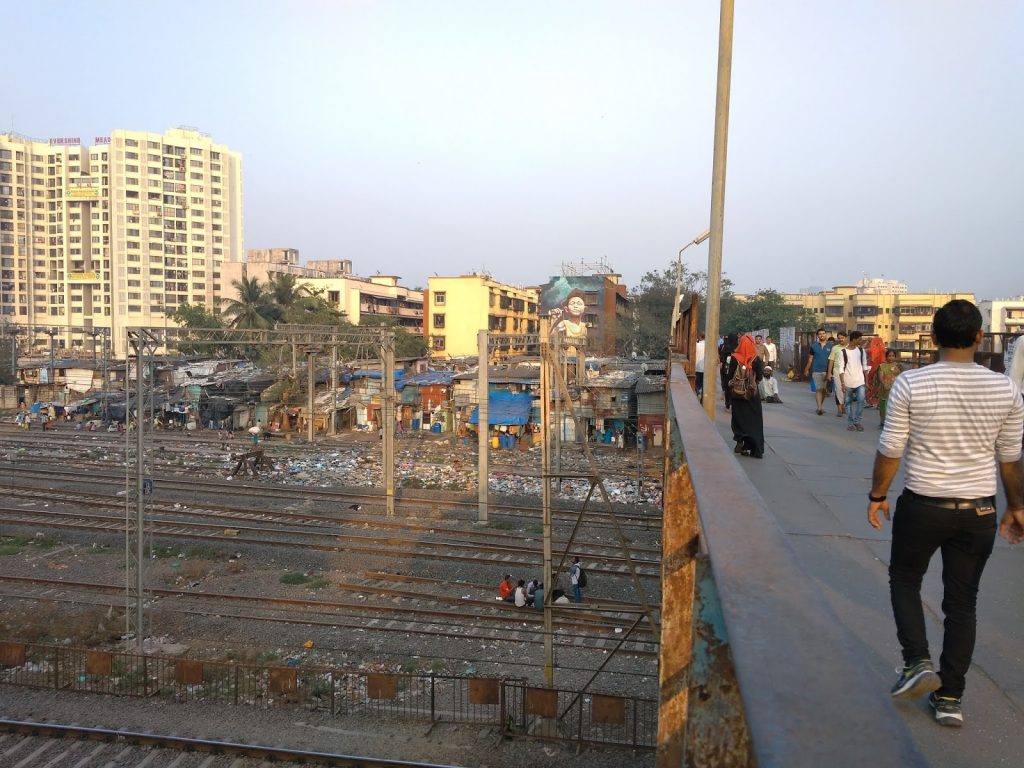 Reached Dadar station and took a nice 2.9 kms walk to Dharavi. Walked around the streets of India's largest slum. Also finished my purchase there at economical rate. After walking for around an hour there, I find Dharavi not much different from Chennai slums except,
It's Grand scale, by Area
Housing boards, which looked too old, in comparison with Chennai housing boards.
Just for comparison:
Mumbai – 62% of population lives in Slum [Source]
Delhi – 50% of population lives in Slum [Source]
Chennai – 25% of population lives in Slum [Source]
Note: Data from respective wikipedia pages, at the time of this writing.
Gateway of India
Got a taxi to Matunga station, then a train to CSMR. Again took a quick 2 kms walk to Gateway of India through the now beautiful streets of Mumbai. Was hoping to bump into other Yatris there, but by the time I reached there, they all left. Gateway of India looked absolutely magnificant <3
As usual fired up wiki to learn more about this super massic Arch.
An intersting note on Gateway of India
It was built by British India to welcome King George V and Queen Mary. But the construction got delayed, so by the time the King George reached India through Mumbai, only a cardboard version of the gate was shown to them.
There was my Thala Swami Vivekanandha's statue. Whenever, wherever I see his name, status, my energy level get bumped up to very high levels. Meditated couple of minutes there.
Winding up
While walking from CSMT to Gateway of India, I saw double decker buses. It's been a long wish of mine that MTC launches such buses in Chennai. Not sure when that will get fulfilled. But atleast now, I can travel in that bus in Mumbai. Got into a Double decker bus and reached CSMR.
Super excited for Tomorrow, Day 1 of Jagriti Yatra 2017 – 2918, 10th edition.
Hope I get time to write each day and post it here. But If I am writing, expect super lengthy posts.
For other day experiences, visit the Summary page